Here are some links to various sites we find interesting. You'll notice there are 4 links that will take you to Stirling, Scotland. Stirling is a beautiful place to visit, including the National Wallace Monument. Please visit this site, it's very interesting.

Caledonian Castles Set on a volcanic rock commanding views for miles around, Stirling Castle was one of the most important strongholds in medieval Scotland.
The Wallace Monument (Braveheart) The Wallace Monument completed in 1869 after eight years' construction, the 220 feet high Wallace Monument sits prominently on the Abbey Craig two miles north of the town of Stirling itself.
Stirling, Scotland and Tourist Information A guide to Stirling, its castle, and other close by attractions inlcuding the William Wallace (Braveheart) Monument and Robert the Bruce's Memorial at Bannockburn.
Battle of Stirling - Scotland's Kings and Queens Offers an analysis of the spiritual and cultural significance of the Wallace-led victory, and includes a synopsis of pivotal events.
Learn more about Plants and your Cat Plants that are poisonous to cats are listed here, along with safe plants, signs of poisoning and what to do if your cat eats a toxic plant.
Declawing, A Vet's View Find out why the practice of declawing is opposed by many veterinarians and why it is illegal throughout most of the world.
About Spay & Neuter for Cats Read these assembled articles on the advantages of spaying and neutering cats, for both health and sociological reasons.
Trina's Place for Holistic Pet Information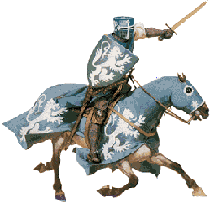 [Home] [Boys ] [Girls] [Kittens] [Ambassadors] [Photo Gallery]
[Links] [Retirees] [Awards]