</P>

Our kittens are sold to approved homes by reservation. We are not a *business* with open hours, as this is our hobby and home, but we will make appointments for people who are purchasing one of our Maine Coon kittens or retired adults that are available. We are no longer offering breeding kittens outside our cattery, so please no breeder inquiries.
All of our kittens are raised as part of our family and NEVER in tiny cages. We have several kitten rooms, where mom & kittens have lots of room to play and grow in a healthy environment.
CURRENT & UPCOMING LITTERS
Please view our Upcoming Litters page for information on our Current & Upcoming Kittens.
PRICING & OUR WAITING LIST
To be placed on our waiting list for a pet kitten, please send us an email with what you're looking for and we'll keep you posted on our litters. For those who want to reserve and/or hold a kitten, we require a $200 non-refundable deposit. In the event of mitigating circumstances (illness, birth defect, death) whereby the reserved kitten is no longer available, a replacement will be given. Those people who have sent in a deposit will be given priority. Our kittens come fully vaccinaated, dewormed and registered. Registration is forwarded after written proof of neuter/spay has been received. Our kittens are bred from the finest of healthy bloodlines, consistently producing National & Regional Winners.
All of our kittens are health checked by our vet prior to leaving. Our cats and kittens have an immunization routine done in-house which includes vaccinations for Feline Rhinotracheitis-Calici-Panleukopenia. We neither recommend nor encourage the use of the FeLV or FIP vaccine. Neither vaccine is necessary for indoor-only cats nor has the FIP vaccine been proven effective enough to warrant its usage. However, we do guarantee any kitten or adult cat from our cattery is negative for FeLV and Feline Immunodeficiency Virus (FIV).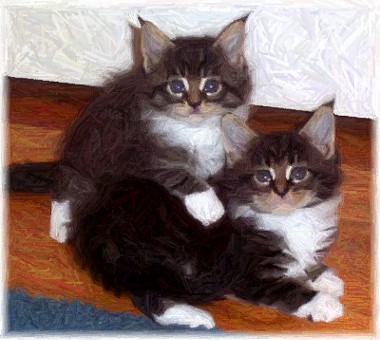 NEW Vaccine Protocol in NA
Here is an article on NEW Vaccine Protocol that will be practiced in all 27 Veterinary schools in North America. At Grandeur, we will be giving two sets of vaccines. We recommend the new owners have the kitten reboostered at approximately 1.5 yrs of age and this will give lifetime protection. Please read this article written by Dr. Jean Dodd.
Holistic Health For Cats
Here is a good site with information on Holistic Health for cats. It also includes a very good article on vaccination protocol in cats -
Austin Holistic.
We have started using a more natural approach in raising our cats/kittens. Recently, we've started our cats/kittens on Colloidal Silver. It is a powerful anti-pathogen, virtually tasteless, is nontoxic except to pathogenic microbes, doesn't interact with any other medications, doesn't upset the stomach and, in fact, aids digestion. We use 2cc of colloidal silver per 1 gallon of water and this is served to our cats on a daily basis as their drinking water. Here is the website for the brand we are using -
Silcol Colloidal Silver.
You can ask for it at any Healthfood store.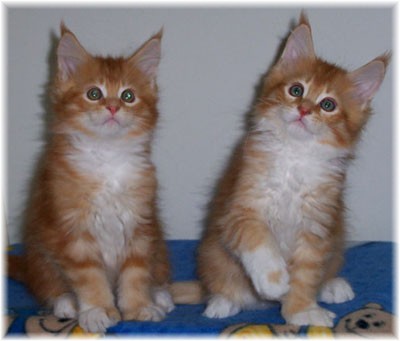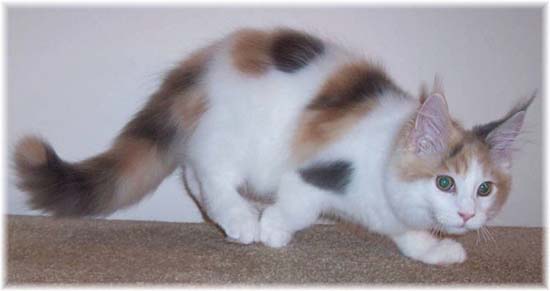 If you are looking for a Retired Adult, please visit our
RETIREES
page for more information. Should we have
AVAILABLE KITTENS
that have not been spoken for, click and if you see a kitten that interests you, please inquire with us.