This is a picture of a basketball game organized last Christmas 2000.
---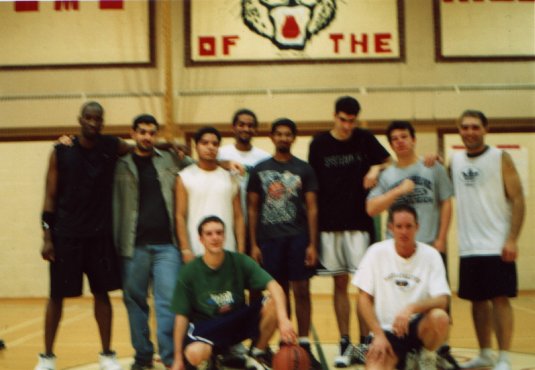 Picture provided by Nunziato Gareffa. (original picture was fuzzy)

From left to right :

Front : Stephan Pitre and Marco Lebrasseur
Back : N.H., Karim Elmongi, Juan McIntyre, Rajendra Parmar, Rohit Parmar, Jean Philippe Castonguay, Dallas Richter, and Nunziato Gareffa.